Swim Meets at Home (Lafayette, LA)
Earl J. Chris Natatorium
District Meet (Everyone Swims) & TOP 24 (Top 24 in each event) are held here! Even if you don't make TOP 24 everyone is REQUIRED to come cheer on their teammates!

The District Meet is the last opportunity to make a state time! (See state times under state meet tab)

The upcoming Thursday night meet should end around 9pm so make sure to bring your homework!

Since we will be at the pool so late it is also important that everyone signs up to bring something to feed the team! Water and Gatorade are musts, along with chicken nuggets (swimmers favorites) and sandwich trays. Snack bars, grapes, and gummy snacks are great as well!

​
Crawfish Aquatics

We also need timers! If a representative of each swimmer would sign up for one timing shift, we would have all of the timing slots filled for the meets!





​Swim Meets Away (Sulphur, LA )
SPAR Natatorium
LAST DAY TO SIGN UP IS 10/2/18!!!
See Coach Thomas!!!
​
This meet is OPTIONAL but highly encouraged! This is the location of the state swim meet at the end of the season. This pool is VERY nice and its a great opportunity for all swimmers to participate.

Transportation is NOT provided, so swimmers are responsible for getting to the meet! If you need a ride or have extra room and are willing to bring a few extra swimmers please email Coach Nic at coachnic.lhs@gmail.com!
There are concessions at the pool and you do have the option of bringing snacks, but NO FOOD IS ALLOWED in the pool area!
Suggested $15 for food & drinks

All swimmers are required to stay for the ENTIRE meet! After the meet we will meet as a team at
Novrozsky's Burger (2706 Ruth St. Sulphur, LA 70665)
Right next to I-10
Powered by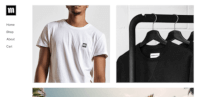 Create your own unique website with customizable templates.